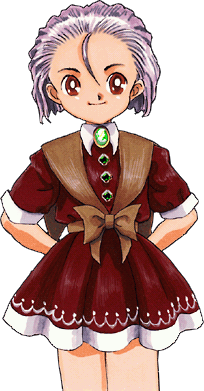 Lisa is the daughter in Princess Maker 3.
She is a young fairy who goes to the Fairy Queen begging to be a human princess. The Queen grants her wish and sets Uzu to be her guardian. Raising her, you can fulfill her dream or have her be someone entirely different.
Statistics
Edit
Personal Statistics
Edit
Sign/Constellation: Affected by birth-date
Bloodtype:
Birthday: This is chosen by you at the start of the game.
Age: Starts at ten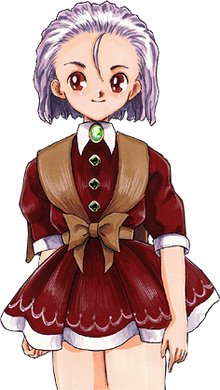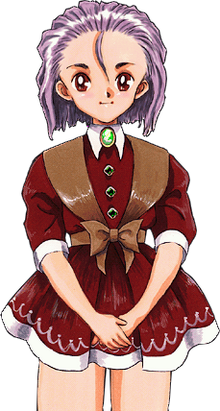 Height:
Weight:
Figure %:
Money:
General Statistics
Edit
Stamina:
Intelligence:
Vitality:
Pride:
Morality:
Elegance:
Attitude:
Sense:
Charm:
Courage:
Trust:
Stress: