A group of fairies that dance at night or have a tea party in the Eastern Forest and Southern Lake.

The fairies in Princess Maker 2 are fun loving supernatural beings. They can only be seen by those with a sensitive heart. They are often discovered at night or early morning. You will either catch them having Fairies' Balls or Tea Parties.
Requirements
Edit
To meet the fairies you must have at least 50-200 Sensitivity points depending on the area. Then you must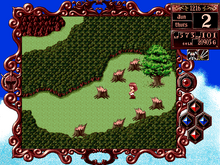 set up camp during the night at one of their favorite haunts. These places are the following:
Stone Monument: 150+ Sensitivity (Eastern Forest)
Tree Demolition Site: 100+ Sensitivity (Eastern Forest)
Island with Big Flower: 50+ Sensitivity (Southern Lakes)
Empty Island: 200+ Sensitivity (Southern Lakes)
The Fairies' Ball is often held at the Tree Demolition Site and the Empty Island. The Tea Parties are often held at the Stone Monument and the Island with the Big Flower.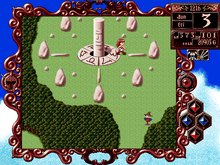 Abilities
Edit
Fairies have three known abilities in Princess Maker 2. They can do the following:
Other Info
Edit
The fairy that invites Olive to the tea party will incant a spell to gift her some more Cooking Skill. The skill gained is often rather decent, around the 20+ point range usually.
The Art Skill Olive obtains from her night dancing at the Fairy Ball is often meager in comparison, usually ranging in the single digit point range.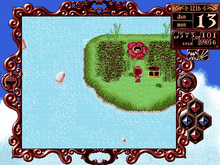 Olive will lose some Constitution points if she meets the fairies throwing a Fairies' Ball. This is because she danced the entire night instead of sleeping.
If you don't want your daughter to be a housewife or an artist, be careful not to visit the fairies too much. They will raise her Cooking or Art Skills substantially if not kept under wraps.
External links
Edit