Eastern Forest

Adventure selection button

'
Vital statistics
Type
Level
Easy
Location
East of Castle
Inhabitants
Inhabitants
East of the Forest is the Baruna Forest. Beware of Monsters! (signed) Forest Patrol
Background
Edit
"East: Forest Zone.
An area of dense forest and swamps. Relatively safe for a beginning adventurer." ~ Cube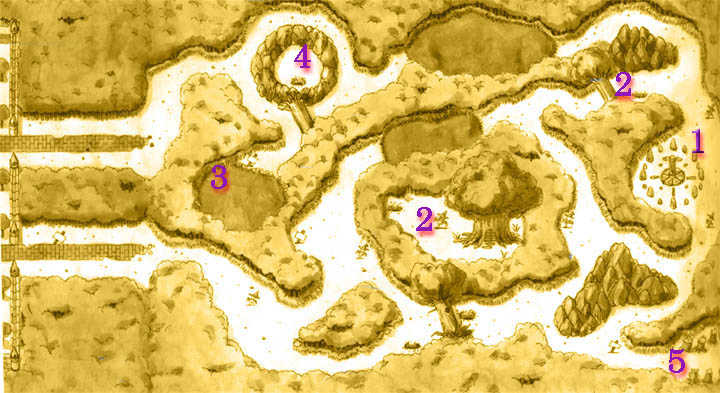 The Deep Pit: There are three of these, and they have holes that lead to other spots within the forest.
The Sacred Tree of the Elves: A Tree Elf guards it and he can ask the Daughter for a bit of her Combat Skill, then raise her three Magical Abilities in exchange. He'll run away if she carries anything made of iron, however.
Stone Monument: Where the Fairies reside and have their tea parties; they'll raise the girl's Cooking skills if she sees them.
Demolished Trees: If the Daughter camps here and plays the Unicorn Flute, the Unicorn will drop by and ask her for it, enhancing or reducing her Sensitivity depending on her reply. There are also fairies that will enchance the Daughter's Art and lower her Stress and Constitution if she camps there.
Venazaro's Hideout: Located in a space between a wall of trees.
Supernatural Inhabitants
Edit
Forest Residents
Edit
Civilians
Edit
Resources
Edit
External links
Edit